---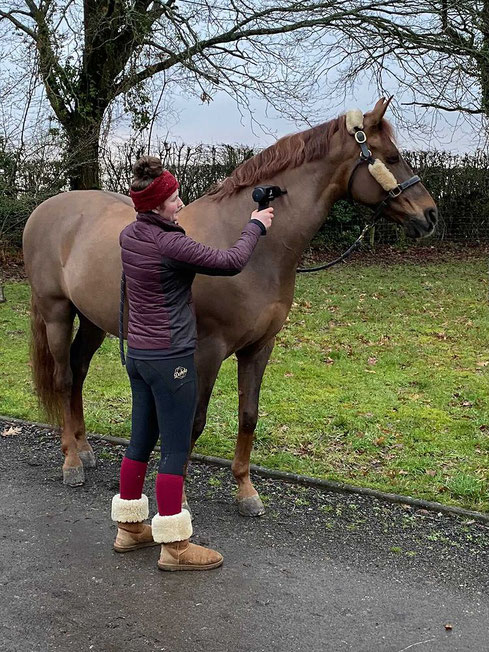 Riviera PR is proud to announce that Centauras products are now supporting Sara Malpass.
Centauras Products are based on scientifically proven treatment methods and products include:
The Centauras Pulse Pro - a state of the art percussive vibration therapy tool perfect as a warm up or cool down tool or just to support your horse's (and your) recovery.
The C-ICE boot - Using the highest quality materials and StayCold internal freezing gel, these boots surpass the competition in both surface area treated and treatment time. Perfect for Injury prevention and treatment.
Both these items have kindly been given to Sara so she can treat and support her horses so they can perform to the best of their ability.
What Sara says:
"I'm really exciting to be given the opportunity to work with Centauras. The massage gun is becoming a vital role in maintaining keeping my horses happy and healthy inbetween their Bowen treatments.
The Ice boots are used daily on my advanced horse who has previously had suspensory problems and are also becoming an invaluable piece of equipment on the yard."
If you would like to find out more about Centauras or purchase from them, please visit their website here.