---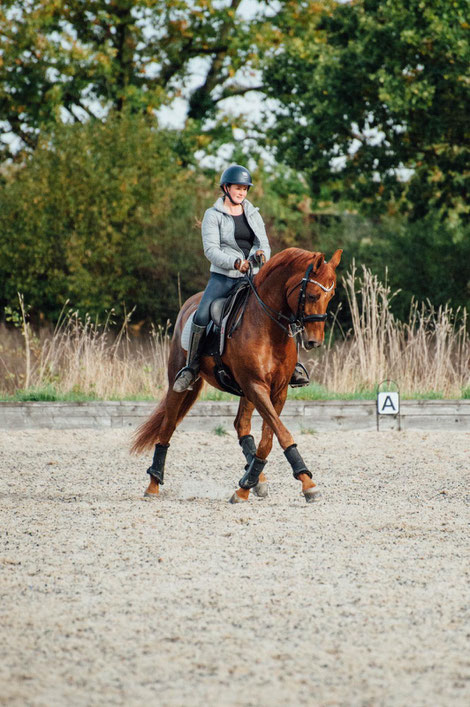 Sara Malpass.
Sara was the first rider to join the Riviera Riders roster and has made the most of getting out and about during 2020 - it certainly hasn't been an easy year for any of us to compete!
On her horse Pingo (pictured) Sara managed to secure qualification for the British Dressage Winter Regionals at Advanced Medium and the Advanced Medium Music with scores up to 71%.
They have also qualified for the PSG Petplan Championships with two scores of 66% and 65% - fantastic for only their second attempt at this level!
 On her other horse Zeus, Sara completed her winter regional qualification at Medium and Medium Freestyle, again with scores of up to 71%.
They also competed at the rescheduled British Dressage Winter Championships at Hartpury in August where they finished a brilliant 8th in the Elementary Silver.
Lockdown has seen Sara strengthen up Zeus whilst Pingo has had a tooth removed, the aim being to take Zeus out at Advanced Medium perhaps before the end of the year and target Pingo at Inter 1 next year.
Sara is now supported by the incredibly talented Saraste-Photography and also eGlove through working with Riviera PR.
---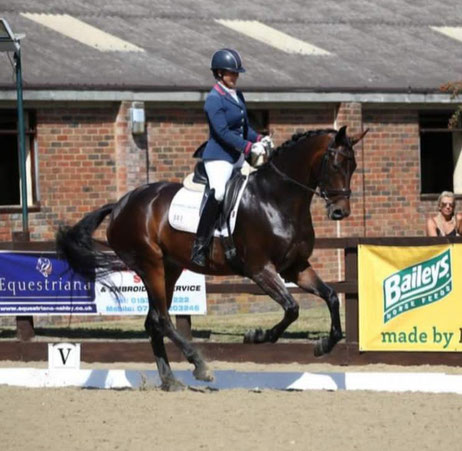 Jayne Turney
Jayne has had a busy few months since competitions recommenced earlier this year.
The British Dressage Winter Championships were a huge highlight where Jayne and Tom Cruz III were crowned PSG Gold Champions - the first ever pony to do so. They also went on to finish 5th in the Inter I Gold in a strong line up.
Jayne has also been busy producing and competing the Young Horses too - for the first time ever the Nexgen Young Horse Championships ran; Bermuda WD (pictured) owned by Lindsay Roberts of Windmill Stud won his qualifier and finished 4th at the finals.
Friendship, owned by Malcolm and Judy Harvey qualified for the Shearwater Young Horse Finals too, and although unplaced at the final he went on to show his incredible work ethic.
Jayne is now supported by eGlove and also Equine Products UK through working with Riviera PR.
---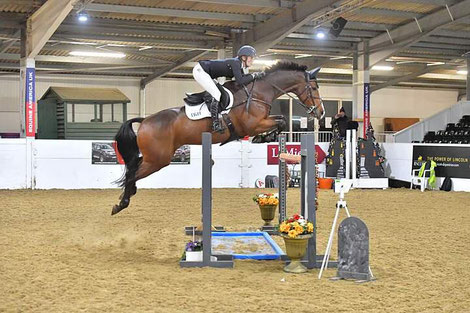 Jodie Seddon
Jodie and her horses have made the most of the competitions that have run throughout 2020 with success in both show jumping and eventing.
She has been busy training throughout November along with completing some super new upgrades to her base at Stonehill Sports Horses. She is off to SenTower Park next week to compete in the CSI** showjumping competition.
We are proud to have helped Jodie secure sponsorship with eGlove and Equine Products UK through working with Riviera PR. 
Some of her results include:
July 
Flugel qualified for Small Grand Prix at Peelbergen CSI2* (1.40)
Elite Rivies Cheat 7th 1.20 speed & qualified for 1* Grand Prix at Peelbergen CSI1* 
August
Elite Rivies Cheat 4th Keysoe Intermediate 
Zermillion Gin qualified for NEXGEN Young Event Horse Finals 
September 
Zermillion Gin won BE90 Open at Ascott under Wychwood, featured in H&H
Zermillion Gin 8th, Best British Bred 5yo young event horse at NEXGEN Finals at Hickstead 
Elite Rivies Cheat clear in first CCI3*S at Keysoe International 
October 
Flugel 4 consecutive 1.30 double clears, second at Arena UK 1.30 & top 10 in the BS Silver League standings, qualified for National 1.30 finals for the second consecutive year